High-resolution Inkjet
High-resolution, industrial inkjet printers offer a flexible printing solution for marking on corrugated cases, bags and other porous and semi-porous substrates. A high-resolution inkjet printer can be used to print alpha-numeric code, bar codes and logos.
This technology is a cost-savings alternative to pre-printed labels and/or pre-printed boxes. These printheads are offered in a number of sizes to meet a variety of printing applications including tray packs and other short or hard-to-mark packages. The easy user interface allows for printing auto codes including date, time, shift, etc.
Our industrial printers offer a variety of connectivity options allowing for easy access to existing systems. They are serviceable, offering a long-term solution for printing in-line on-demand, economically and efficiently.
Examples of High-Resolution InkJet
Take a look at the capabilities our industrial equipment has to offer. These top-of-the-line machines can be used to help solve marking and coding issues in a wide variety of industries. Contact us today for more information on how our printers can benefit your business.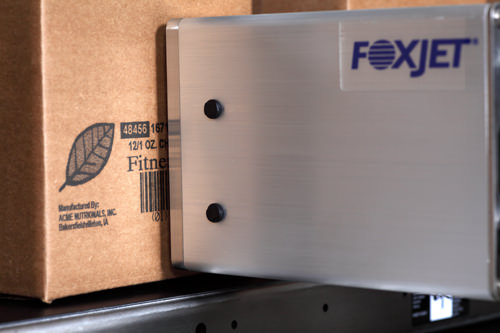 SquidInk AutoPilot High Resolution Printer